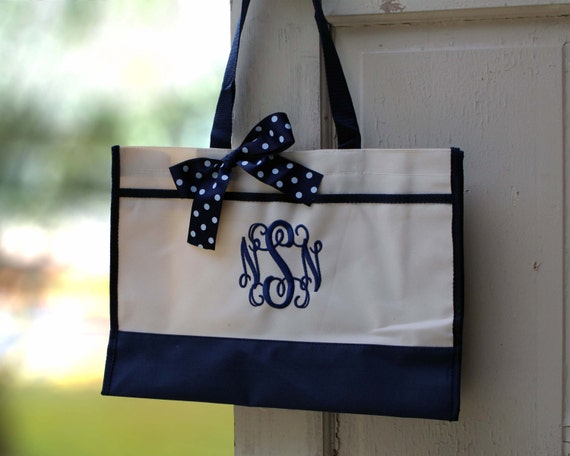 This tote starts at only $10…choose the style, color and bow!
Good Embroidery takes time, patience, and investment. Jackie Evans from Jackie's Personalized Gifts by J knows all about this, she's been plugging away at her Etsy shop for some time now. Originally on Etsy since 2009, she has sold over 31,000 items. I would consider her one of Etsy's POWER SELLERS!  Jackie spends her time embroidering handbags, totes and novelty items and takes precision and attention to detail. The tote above is embellished with a ribbon and embroidered.  She gives color options of thread, totes and ribbons. The possibilities are endless. Furthermore, she offers quantity discounts making these items very popular with weddings, bridesmaids, and people who like to match.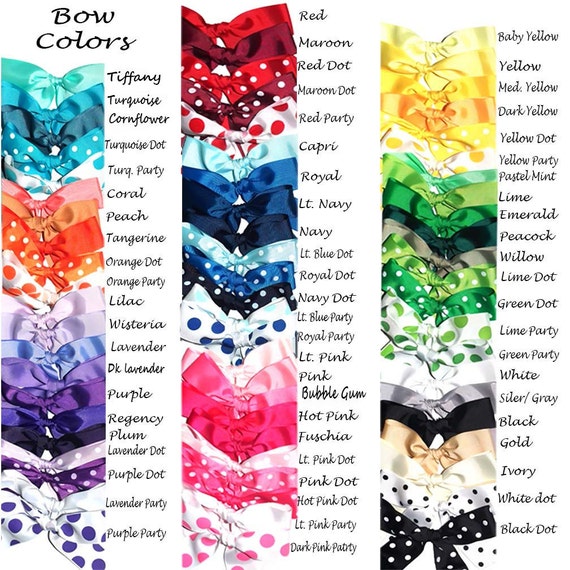 Choosing a bow may be harder than you think, we love the polka dots!
Jackie is working out of Florence, Mississippi, but how did she get so popular on Etsy ? Well I can tell you as I've watched her shop for awhile!  First, she started small and grew her customer base with fair pricing ! Two, she offers options for everyone, so you are able to customize your purchase!  Three, she paid attention to detail and gives great customer service.  So, by being so awesome the customers just adore her, they keep coming back for more.
Congrats to Personalized Gifts by J. 
Etsy Power Seller