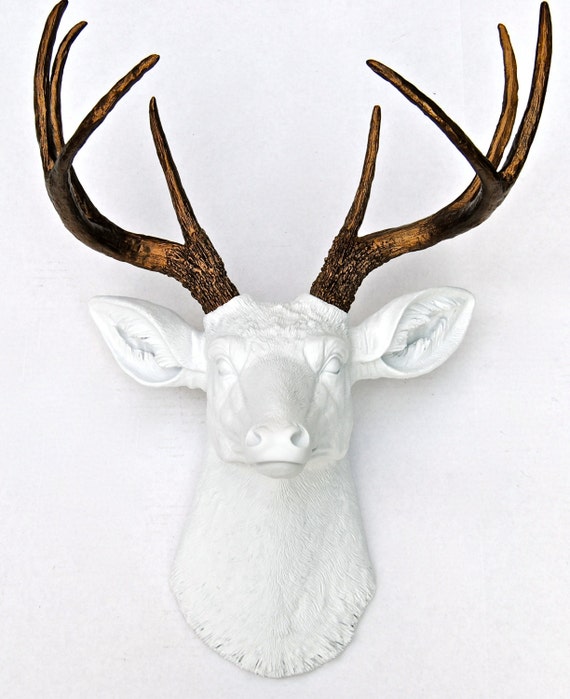 White and Bronze Deer, ready to hang, $89.99, Etsy shop Near and Deer
We just love the handmade creations coming from Near and Deer, including fake deer taxidermy. You can enjoy the wonderful look of deer in your home without actually hunting or hurting any wildlife. Great for the country chick or cabin decor, and you can pretty much order any color you need. Made of a high quality resin these handcrafted handmade items come ready to hang. You provide sturdy screws or nails and have something pretty to look at!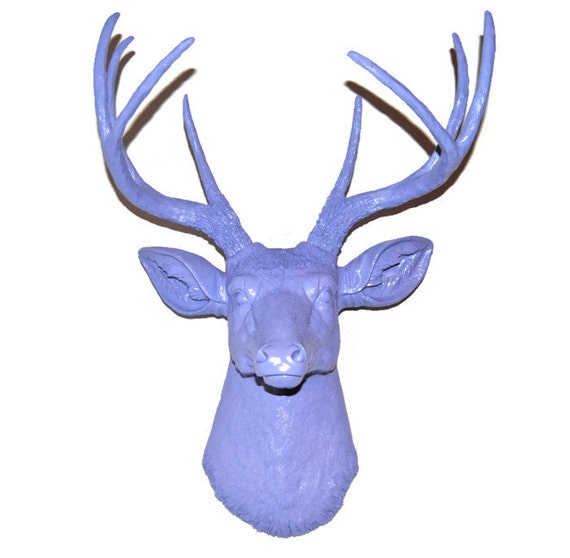 Lilac / Lavender option also available for $89.99 on Etsy!
These deer are our favorite, and you can get them in special colors to match your decor starting at $89.99. They also have other options such as fabric covered specialties in their shop.   Lead time is currently under a week, but check the shop for changes. The shop is ran by Lindsay and Rick from Stewartstown, PA.
Go there now –> Near and Deer on Etsy
Read more about this store:
See source article from Etsy Rainbows.