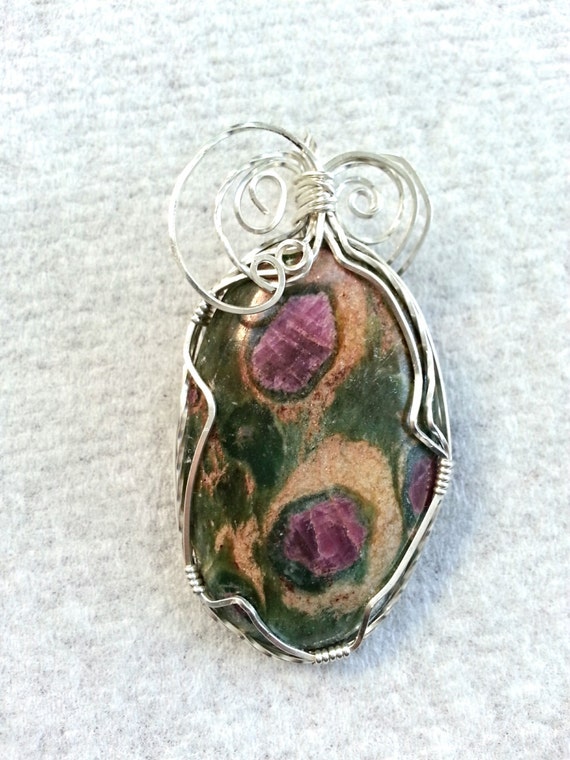 Stunning Zoisite wire wrapped pendant on Etsy, $40.00 from Crazy About Wire
One Etsy shop, called "Crazy About Wire" curated by owner Joanne from Chico, California is basically, crazy with the wire. She chooses lovely stones and sets them off in a pretty simplistic approach. You won't find tons of wire hiding the prettiness of your stone. It's a perfect balance as you can see with the zoisite stone above, one of the most interesting examples of that rock we've seen in a long time!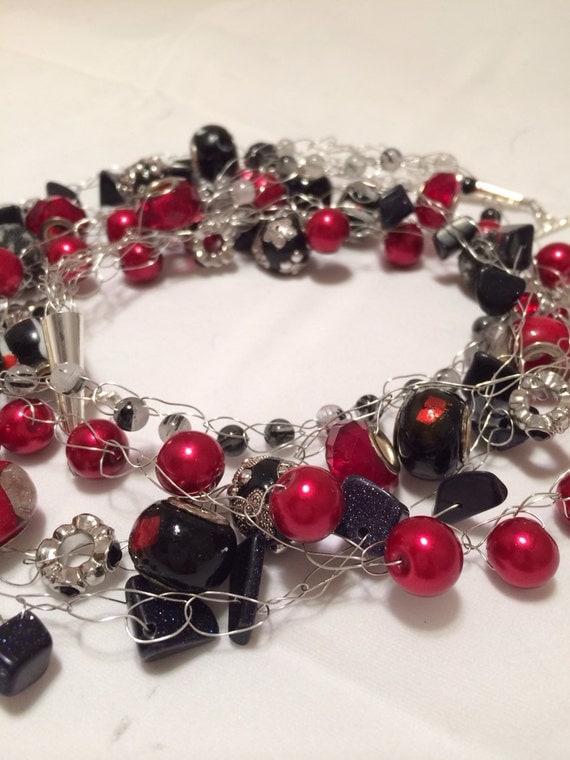 Wire wrapped necklace combines beads and natural stones to adorn your neck $50 at Crazy About Wire.
That's not all. This shop has some wild over the top wire wrapping techniques we've never quite seen before. This is the style used to make gorgeous necklaces made of of small to medium stones. Wrapped in a way they look more like a fluffy adornment to your sweater or shirt than an actual old boring necklace.  For $50 these are a unique and wonderful gift idea.
What are you waiting for?
See more examples at Crazy About Wire on Etsy.